The Reason For Courage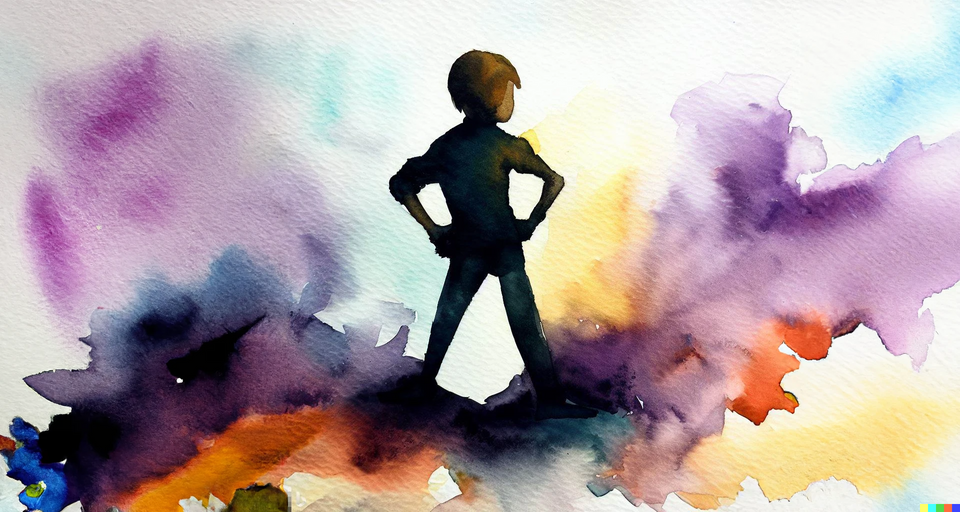 When I was reading Matthew's account of Jesus healing the paralyzed man who was lowered through the roof into a crowded house, I noticed that Jesus first said to the man, "Son, be of good cheer" (Mt 9:2). However, newer translations seem closer to how we would say it today: "Take heart" (NIV, ESV) and "Take courage" (NASB).
Have you ever been in a desperate, depressing, hopeless situation with nowhere to turn? That's exactly the situation of the paralyzed man who Jesus was talking to! Jesus is giving assurance that there is always reason to "take heart," to face life situations with "courage" and hope. So, what is that reason?
Just like the paralyzed man, his friends who brough him to Jesus, and everyone in that crowed house that day, we expect that the reason to "take heart," to "take courage" and "be of good cheer" is that Jesus, the miracle-man, is going to remove the physical problem – heal him. That's the reason we can be hopefully courageous, right? – because, in Christ, our problems, challenges, and disabilities are going to be removed by Jesus – the miracle-man – who is going to heal, restore, and bless. Right? Keep reading…
"…Jesus said to the man who was paralyzed, 'Take courage, son; your sins are forgiven.'" (Mt 9:2). I suspect that the man and his friends were at least confused, if not disappointed. The Jewish leaders were outraged and labeled it blasphemy (Mt 9:3). I wonder if this is how we feel sometimes when we struggle with physical challenges and hear messages about spiritual salvation, wondering how that really helps.
Forgiveness of our sins helps us in the life to come in eternity, but also in this life (see 1 Ti 4:8). As Jesus told this man, forgiveness gives us reason to face life with "heart," "courage," and "cheer." When we are forgiven we have a blessing that is greater than any physical help or blessing. Forgiveness tells us that we're going to be okay no matter what happens in life. Forgiveness tells us that no situation is hopeless. Forgiveness tells us that we have been blessed more than we deserve already in this life. This is why faith stays strong whether or not physical problems are removed by God.
Jesus DID go on to heal the paralyzed man, but he did it to prove that He "has power on earth to forgive sins" (Mt 9:4-7). He didn't do it to show us he'll remove all our physical problems. He did the miracle to demonstrate that He truly is the Son of God and that we can trust Him to provide something far better than temporary relief of physical suffering – He can and will provide forgiveness of sin which provides eternal relief of spiritual suffering.
"Take courage… your sins are forgiven." It is the reason we have courage to face everything in life and life after life!  dd